Evacuation aids
in case of fire
What is a suitable evacuation aid in case of fire?
In emergency situations and evacuations, the availability and deployment of high-quality evacuation equipment is essential. With this you evacuate disabled people or people with a temporary disability quickly, safely and comfortably.
THE FIRE AND RESCUE SERVICE IS NOT RESPONSIBLE FOR EVACUATING PEOPLE FROM YOUR BUILDING!
Ensure that your general emergency evacuation plan (GEEP) and your personal emergency evacuation plan (PEEP) are up to date. Emergencies by definition are sudden events and the objective is to be prepared. Are you prepared to take that risk?
WHAT IS THE DIFFERENCE BETWEEN HORIZONTAL AND VERTICAL EVACUATION?
Safe evacuation with evacuation equipment can be carried out in two ways: sitting or lying down. You can also evacuate vertically or horizontally. The preferred method for evacuating is vertical. In this case the evacuation stairways must be used by all people inside the building.
Remember: the elevator cannot be used in case of an emergency.
Horizontal evacuation means moving away from the hazardous area to a safer place on the same floor. This type of evacuation may be necessary in situations where the person cannot use exit stairs to reach the outside and must remain on a certain floor until assistance arrives (e.g. Hospitals).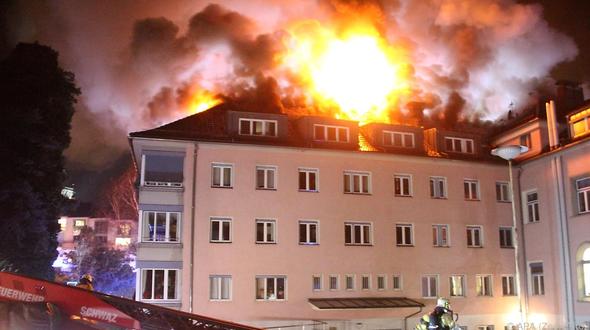 WHAT TYPES OF EVACUATION SOLUTIONS / AIDS ARE AVAILABLE in case of fire?
Evacuation aids are available in different variants. As main classification, we use three types of evacuation aids in case of fire:
EVACUATION CHAIR
An evacuation chair can be operated by one person and is ready for use within seconds, by far the fastest way of evacuating where no one is bothered during evacuations. They are suitable for all stairs, except spiral stairs and stairs steeper than 40 degrees. Evacuation is possible with one person, but our advice is always to evacuate with two people.In addition, the evacuation chair is also available in an electrically powered version. This model is ideal when electronic support is needed for the evacuation or rescue of people on stairs, both up and down the stairs.
EVACUATION MATTRESS
Our experience is that people prefer to be evacuated in a sitting position, but in some cases the use of an evacuation chair is just not possible. Evacuation mattresses are then a very suitable alternative. With an evacuation or drag mattress, a patient is literally towed away from his immediate surroundings. Evacuation mattresses are suitable for all types of stairs. However, you must always evacuate with two people.
EVACUATION SHEET
Evacuation sheets are mainly used in health care environments, such as hospitals, nursing homes and care facilities. They are ideal for evacuating bedridden persons. The evacuation is done with the mattress of the hospital bed under which an evacuation sheet is attached. An evacuation sheet can be used for vertical and horizontal evacuation, on all types of stairs.
MORE THAN 30 YEARS EXPERIENCE
Escape Mobility Company has more than 30 years of international experience in developing and offering evacuation solutions.
We always have a solution for your organisation, even in difficult situations or constructional barriers. In the mean time have a look at our huge list of references.
Maintenance evacuation equipment
To ensure an optimal condition of an evacuation chair, maintenance is required at least once a year. Any defects can be remedied in this way and the evacuation chair is always in a guaranteed ready-to-use condition. This allows evacuations, in a company or organisation, to proceed safely.
You can request free advice with our site survey, where we look for the most suitable evacuation concepts for your organisation.
In addition, we support staff with training courses and you can make use of one-off maintenance or maintenance agreements.
Overview evacuation solutions